The photo on the right illustrates how vertical the shield fronds grow. This is a young P. wandae, but the vertical characteristic is well displayed. It looks like the fertile fronds have are just strting to form.

Roy Vail reports that the P. wandae grows fertile fronds at a younger age than any of the other giant platyceriums.

On the left you can observe the frills that grow around the growth bud. Click on photo for a larger image. The photos left and right were taken at Gardens By The Bay, Singapore, 2019.

P. wandae likes temperatures between 60 F and 100 F. It will tolerate cold temperatures for a short period, but damage will occur below 40 F. Like the P. superbum, it likes bright filtered shade, mort than most other platyceriums but should be grown in a greenhouse to keep the humidity high and eliminate extreme temperatures.
---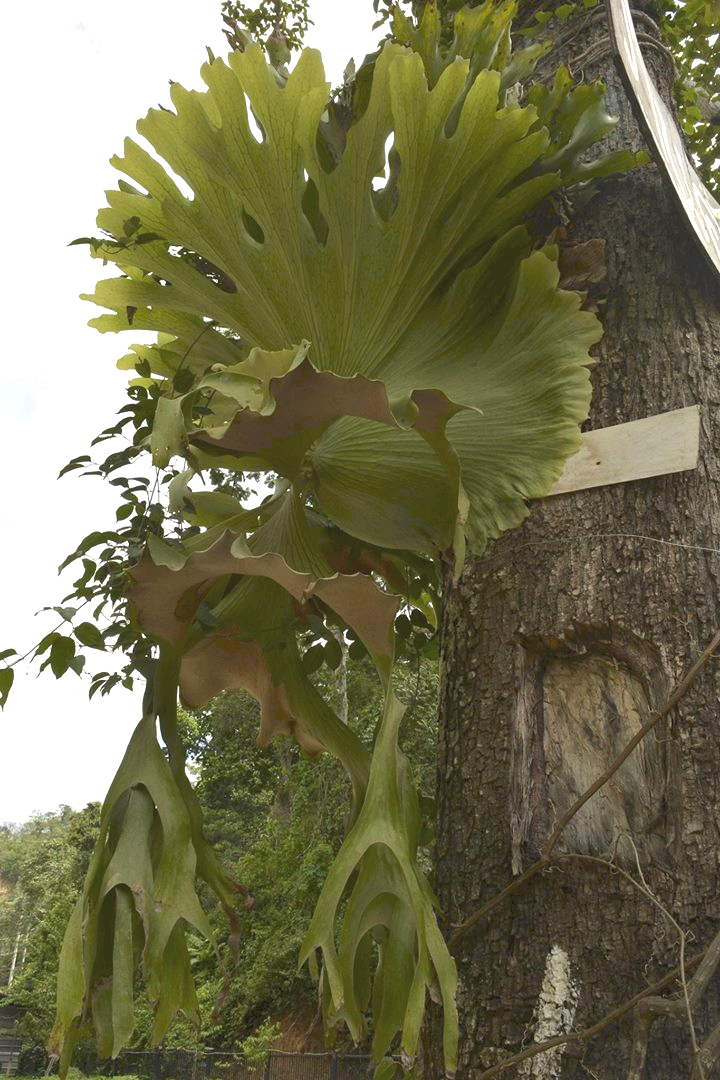 This left photo is the best photo I have seen showing how there are two lobes with spore patches. The main spore patch is lower with long fronds hanging down. The smaller one is elevated above the larger and has shorter fronds hanging down. You can click on the photo to see a larger image.
Photo from Platycerium Shop via Facebook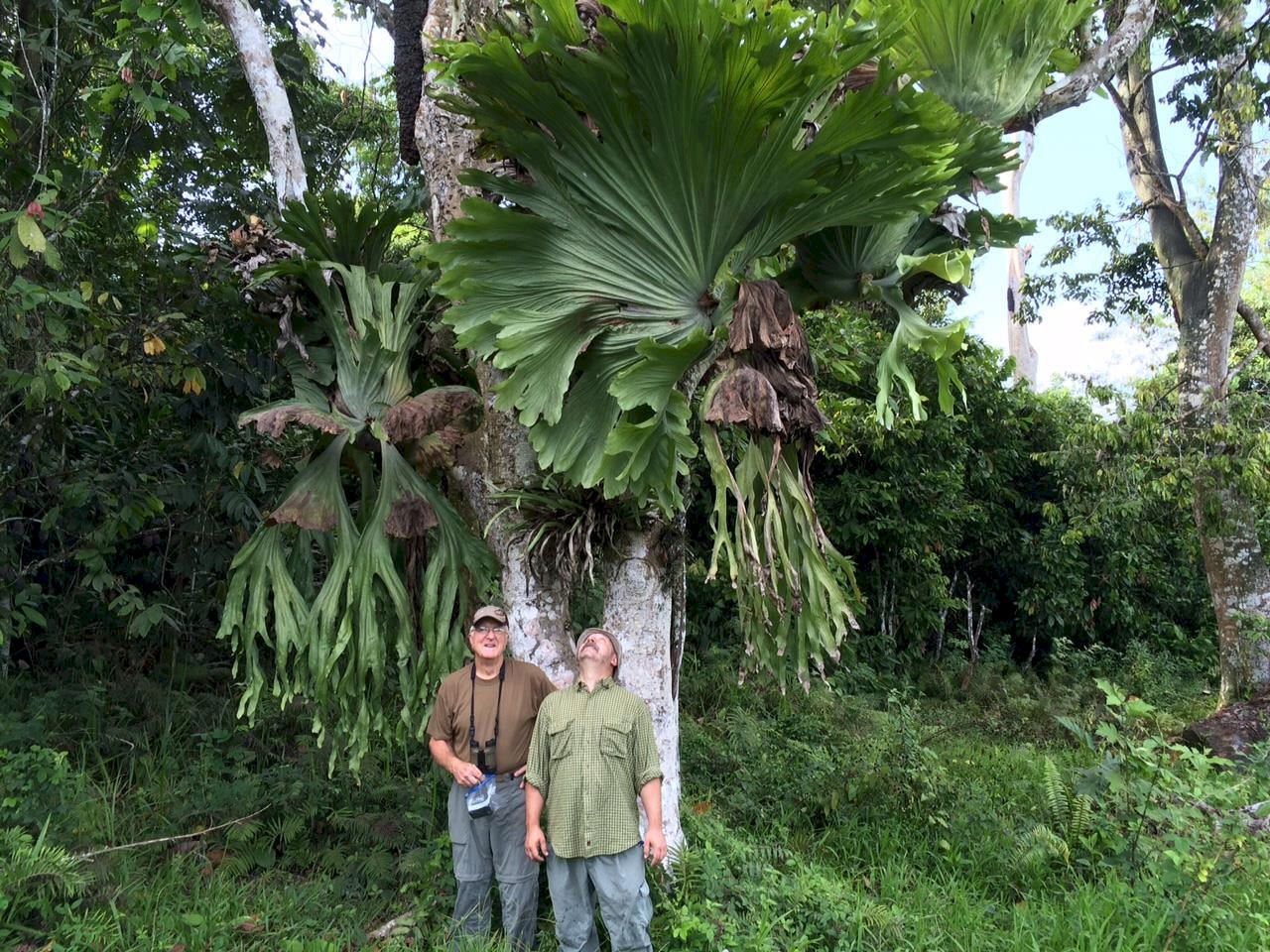 The right lower photo also shows two spore patches, however they are old and have turned brown. Notice how they are on top of each other.
Photo is from Chien Lee via Facebook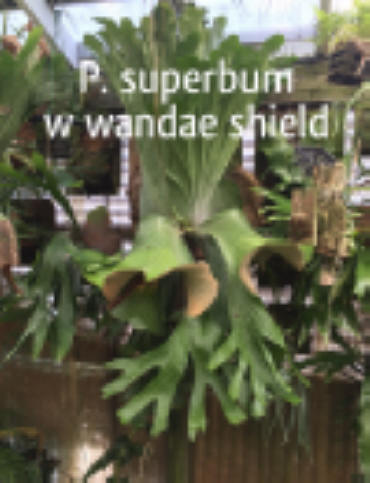 This photo on the left is from Don Callard's collection in San Diego. It is a P. superbum with 2 fertile fronds with on spore patch on each frond. What makes this interesting is the shield frond is that of a P. wandae. It is not known if this is a cultivar of P. superbum, a hybrid of wandae x superbum, or possibly something else. Click on photo for a larger image.