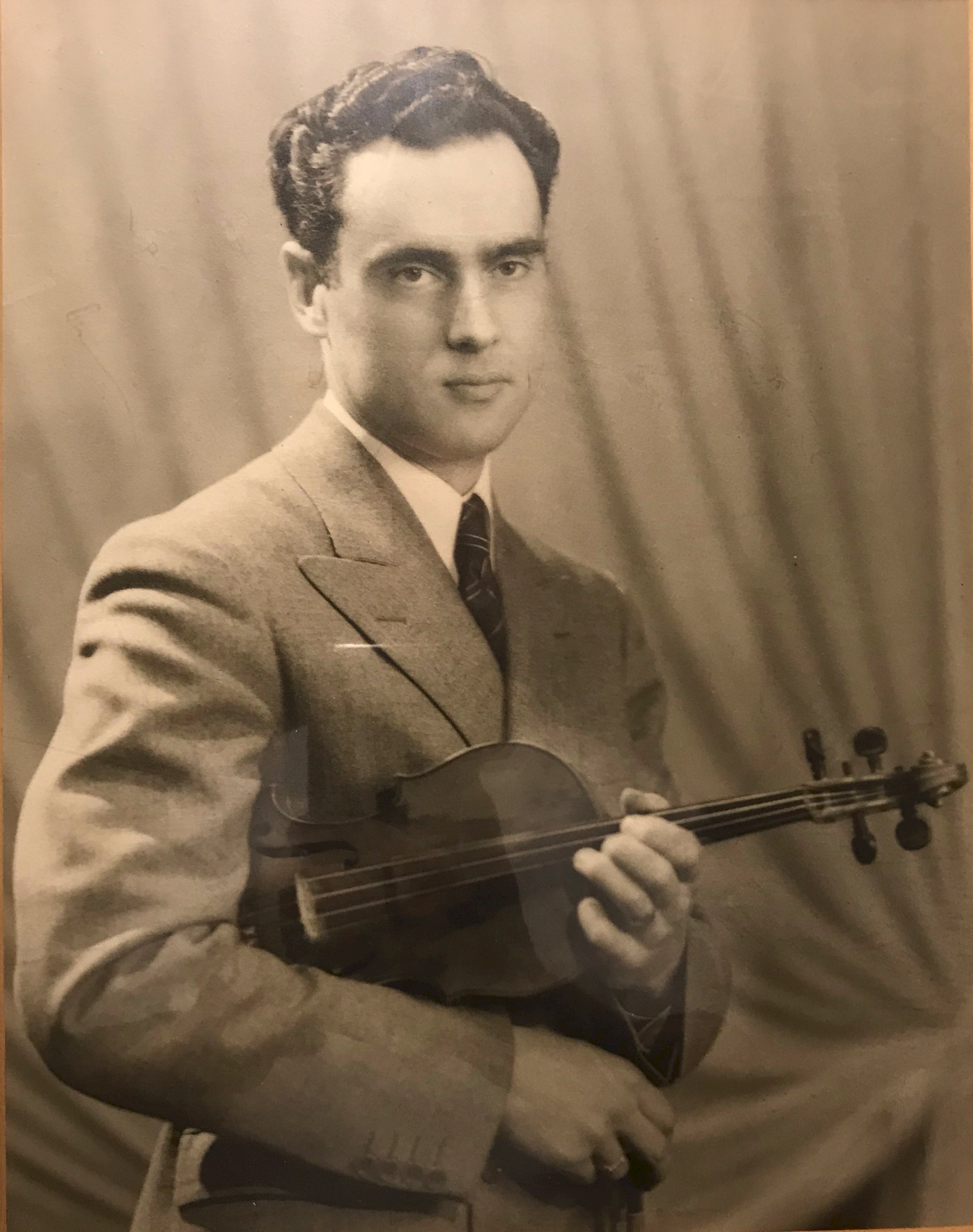 Arthur John Halling
(1912 - 2003)
Arthur John Halling, or Art as we liked to call him, was a popular Canadian violinist that accompanied bands live on the radio in the 1930s and 1940s. Art also played violin in the Vancouver Symphonic Orchestra beside his father, Herbert Wesley Halling, a music teacher and accomplished flute player.
Art was always in demand because of his accomplished skills with his Klotz violin. Art produced sounds that other violinists dream about. Art could make his Klotz violin sound like it had an amplifier because Matthias Klotz produced innovative violins with a unique arch, fluting and sound holes that produced a wonderful sound.
As a young student, Art's skills were quickly recognized and he was given the Klotz violin knowing he would put it to good use. The photo is from the 1930 era and Art is holding his Klotz violin which was made in 1690 by Matthias Klotz in Mitterwald Germany. Art played the violin daily until his last day.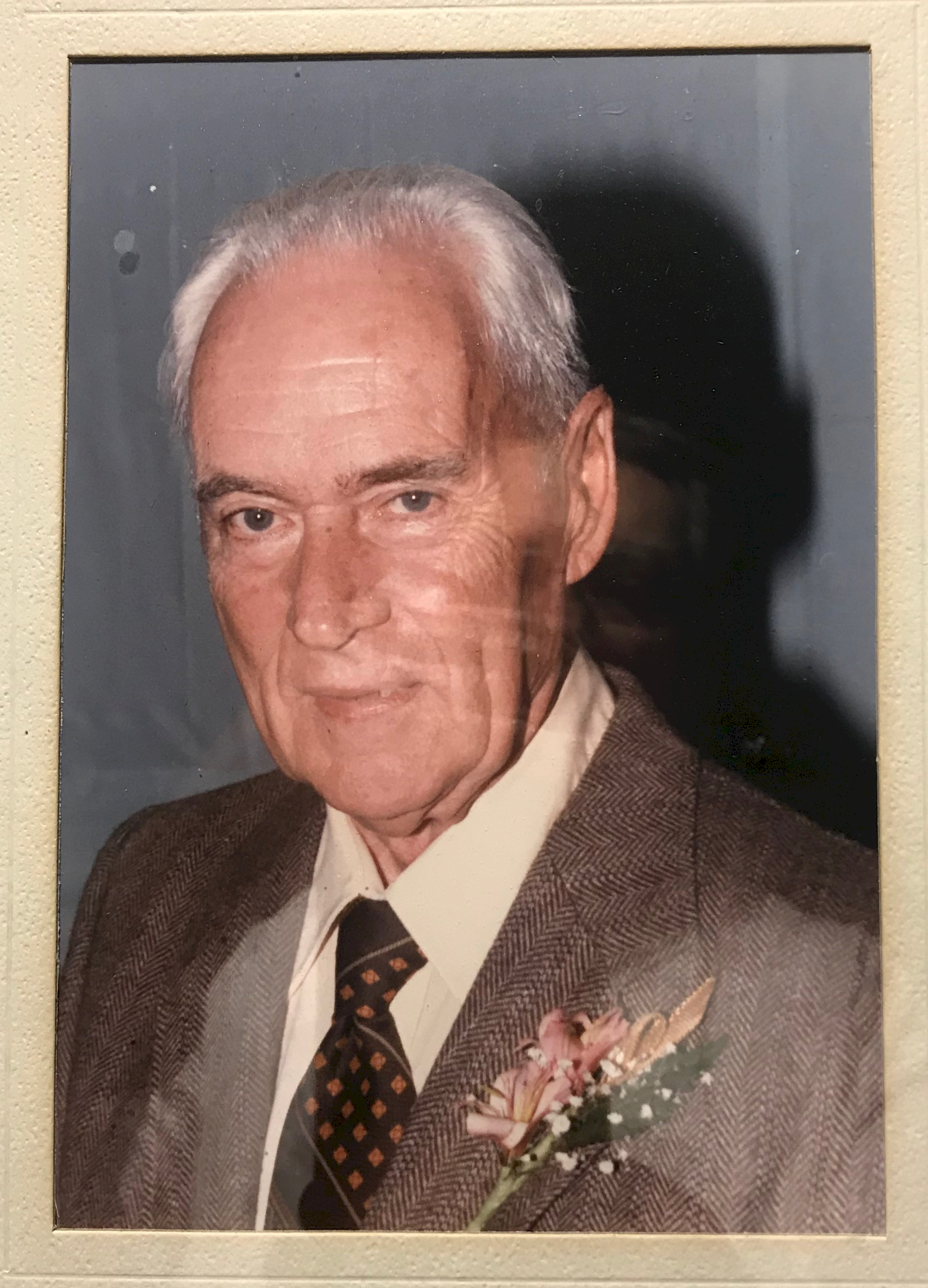 In 1951, Art moved to Southern California with his wife Winifred and two sons, Raymond Arthur and Arthur Herbert. They opened a laundromat in Long Beach and Art retired from entertaining because he was too far from Hollywood and he needed to put his efforts into the family business.
Art and Winifred had a third son in 1954, Gary Ross, that died at the age of 21. Gary loved playing the guitar.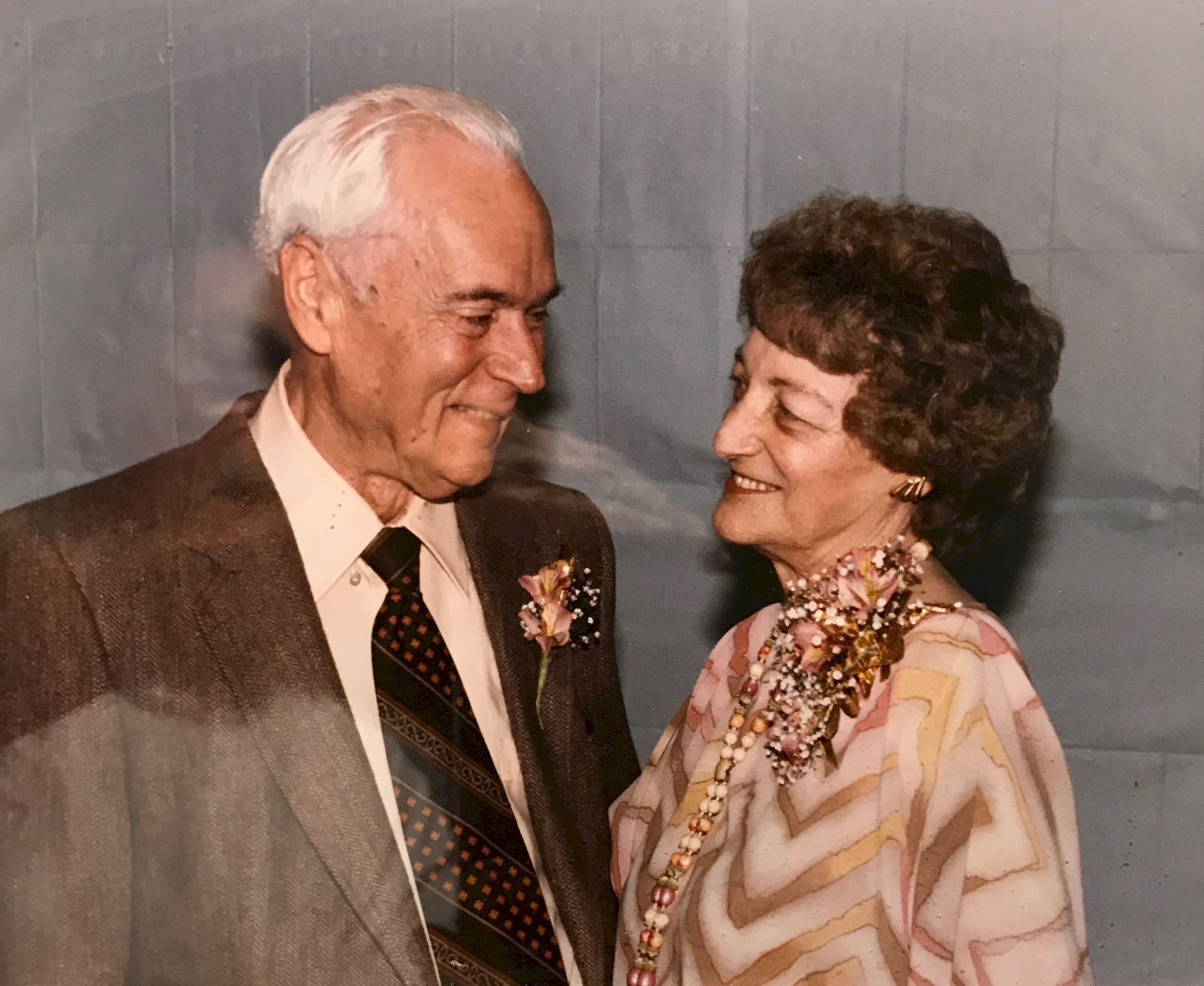 Art and Winifred were married 54 years until 1991 when Winifred passed. Art moved in with Herb in Rossmoor and began playing in the Leisure World Orchestra along side his son Herb that played clarinet. In 2001 Art had a stroke and he had difficulty walking, but he was still able to play the violin until he passed in 2003