The Halling Genealogy described below is based upon interviews with senior members of the clan that were still of sharp mind. Mostly Lester Halling, but there are contributions from others. We have history back to about 1850 with the birth of Herbert Wesley Halling, the father of all those listed on this page. Not being familiar with the modern genealogy software packages, I have elected to write the information rather than diagram the information. Starting with the elder Herbert Wesley Halling, we will list their offspring which will be detailed below such that the most recent will be at the bottom of the page. For security reasons and to protect the privacy of those living, all current information is withheld.
Herbert Wesley Halling, 1854 to 1925 was born in Putney, Surry, England and lived in Cowes, Island of Wight and had 5 Dry Goods Stores that were quite successful. In the 1881 census Herbert described himself as a green grocer. One store was called the Bee Hive. He married Susannah (Sarah), 1874 and they had 6 children, 5 boys and 1 girl. In order, the children were Alfred, Herbert, Florence, Frederick, Henry, and Stanley. The two oldest boys Alf & Bert, each ran one of the stores and eventually wanted to go where there was greater opportunity and they went to South Africa in 1897. Once they settled and got jobs, they decided, because of the social unrest, it was not where they wanted to spend the rest of their lives and returned to Isle Of Wight. It took time booking passage and altogether they were gone 2 years. The Boer War had broken out before they got home. Boer War 1899-1901.
When they returned to Isle of Wight, they learned their other 2 brothers, Fred (Frederick) and Harry (Henry) were going to Canada. Fred and Harry and planned on entering contracts with the government to homestead some Canadian land, and if they cleared and developed the land, they could end up with a large parcel of land for a few dollars. Learning of this, Alf and Bert also went to the same farming area outside Winnipeg, Manitoba in 1907. Records indicate Bert entered July 24, 1907 via Ellis Island aboard the Oceanic and sailed from Southampton, UK, he was 29 years of age. After one winter, Fred and Harry went to Toronto and opened a "corner store". Likewise Alf and Bert went to Winnipeg and opened a small convenience store.
Back in Cowes, the Chief Clerk at the Bee Hive, Fred Compton, married daughter Florence and had a child Betty. When the elder Herbert Wesley Halling realized his sons were not going to take over his business he sold out and came to Canada to see what it was all about. Herbert with Fred and Florence and daughter Betty came to Canada together. Sarah stayed behind to wait and see what Herbert decided to do. The elder Herbert saw the opportunities in a frontier like Canada and returned to get Sarah. Sarah insisted they not sell the home but would go to Canada on a trial basis. Sarah could not see what her boys saw in this wild primitive place and begged to return to Cowes. They returned and she took ill and died a few years later, est. 1915,
During Sarah's illness, Helena Dunaway (Nellie), a nurse, was brought in to care for Sarah; and after her death, Nellie married the elder Herbert Wesley Halling.
Herbert Wesley and Nellie came to Canada and settled in Calder, Manitoba. Herbert died in 1925 leaving Nellie very comfortable in a little cottage with a comfortable retirement income. Nellie eventually lost everything including her cottage but lived to be 97 years and died in 1972 in Victoria, BC, Canada.
The big questions are; did the elder Herbert Wesley Halling have any brothers or sisters and who were his parents? There was talk about cousins, particularly a family named Osmond and Mabel Norman in Vancouver and we have new information about James Charles Beazley marrying Mary (Maria) Meader in Ryde on the Isle of Wight. A family tree is available in PDF format (click here)
Susannah Meader Halling, 1852 - 191? Married Herbert Wesley Halling in 1874. Sarah was the daughter of John 1818 and Susannah Gribble 1825-1887 Meader in Ryde, Hampshire, England. She was born in Illogan, Cornwall, England and had a brother Henry 1868 and sister Maria 1862 Meader.
While Herbert and Sara were living at 111 Queens Road, Camberwell, Surry, England, in 1881, they had a servant Emma Simmons and a Shop Boy Richard Horton living with them. Also during the 1881 census, Herbert Wesley Jr. age 5, and Florence S. Halling, age 4, were living with Sarah's parents at the Player St. Bedford Lodge in Ryde, Hampshire, England. They had a servant Harriett M. Wolffe, age 16.
Alfred H. Halling 1875 - 1940. Born in Putney, Surry, England, married May in 1908 and they gave birth 4 children* Alfred moved to Vancouver in the 1920s and his marriage broke up in 1930. It is reported Alf never found his niche in life and and is remembered as a bitter old man living in one room in Burt's household in Vancouver.
Herbert Wesley Halling Jr. 1876 - 1946. Born in Putney, Surry, England, arriving in North America aboard the Oceanic on July 24, 1907. Burt married Caroline* in Manitoba and had 4 children*. Bert was an accomplished musician and taught music in Winnipeg. In about 1920, he moved his family to Vancouver, British Columbia. His son, Arthur was an accomplished violinist and together they played in the Vancouver Symphony Orchestra. Senior played the flute and Jr. the violin. When he was not playing music, Bert was a successful Manufacturers Representative. In 1937 Bert ran for public office in Burnaby under the Social Credit League of British Columbia but was not elected to the Legislature. Eventually Caroline needed a change in life and ran off with "Old Man Parks" and Herbert Wesley Jr. is said to have died of a "broken hart" while chopping wood about 1946. Grandpa Parks, as I used to call him, died about 1958 and Caroline lived until about 1968 in Vancouver.
Florence Susannah Halling Compton 1877 Born in Putney, Surry, England. Fred and Florence Compton had a daughter Betty that was a famous actor/dancer and married the Mayor of New York City, Jimmy Walker. Fred and Florence settled in Toronto and Fred worked in a men's store. Florence started a business school for girls, typing and book keeping. After a few years Florence wanted to expand and they moved to New York and Fred died soon after.
Frederick John. Halling 1880. married Gertrude* before coming to Canada and they had two girls, Marjory and Constance. Fred was the most successful of the sons. He and his family settled in Toronto for a short time, and then moved to Winnipeg. He kept buying businesses, improving them and selling. The last place was a Bakery and General Store in Melfort, Saskatchewan. In 1935 he retired and bought a hobby farm on Vancouver Island. Fred died at age 82 in Victoria, 1957
Henry Halling 1881 - 1915. Harry married Gertrude* and they lived in Kamsack Saskatchewan. Harry died about 1915 from peritonitis, a ruptured appendix. Gertrude died a year later, 1916, from TB. They had no children.
Stanley Arthur Halling 1982 - 1966 Stanley married Adelaide* and had two children*. Stanley had been apprenticed to a builder in England and he continued as a carpenter when he came to Canada in 1912. Stanley joined the Canadian Army in 1914 as a sapper in the Engineering Corps and was hit with a rifle grenade while shoring up the trenches in Europe. He spent 2 years in a military hospital and returned to Canada in 1918 and got married. Stanly started a Model T Ford agency and then moved to Victoria on Vancouver Island about 1923/4, He had a different garage and car dealer ship until WWII at which time he drifted back into the building trade and drawing house plans. Stanly died at age 74, in 1966 in Port Alberney.
Wilfred Halling 1909-1989 married Doris K. and Doris is still living in Victoria. Wilfred has a step son Gary*
Freida Halling Wilbur was married but did not have any children
Ethelwyn Halling Carmichael Reported to be living on Vancouver Island in 2001. She gave birth to 4 children*.
Owen Stanley Halling, married Grace* and had three children:.
Arthur John Halling 1912 - 2003 married Winifred and together they bore 3 sons*, Art was a talented violinist in the Vancouver Symphony Orchestra and played live on the radio in the 30's and 40's. In 1951 they moved to Long Beach, California and operated a Laundromat until 1976. Then they owned a liquor store for a year and retired in 1978. When Winnie died in 1991 at age 76, Art joined the Leisure World Orchestra and still played the violin at 90 years of age with his son on the clarinet.
Florence Halling Smith 1914 - 2002 married Joe Smith and gave birth to 2 children*.
Dorothy Halling Jones 1916 - 2001 Married Ormond Jones and gave birth to 2 children*
Margaret Halling Jones 1920 - 1964 married Arnold Jones and gave birth to one child*.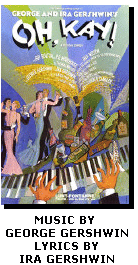 Betty S. Compton est. 1902 - 1944 was a successful actress dancer in New York and was honored to be one of Ziegfield's Follies. In 1926 Betty had a small role on Broadway in Gertrude Lawrence's staring vehicle, Oh Kay! with music by George Gershwin and lyrics by Ira Gershwin when she met Mayor Jimmy Walker. Betty spent a lot of time with and they eventually married in Cannes, France. Mayor Jimmy Walker was in office (1926 to 1932), but he was forced to resign his office with a lot of corruption charges on Sept 1, 1932. He moved to England with Betty. While in England, Betty and Jimmy spent considerable time researching Halling history to locate a lost fortune. They were not successful in closing all the links but acquired a lot of records. Unfortunately Aunt Nellie lost the records when she lost her home. Betty and Jimmy adopted 2 children*, Betty divorced Jimmy Walker in 1941 and married Theodore Knappen and managed to have her own son*. Betty died of cancer July 12, 1944. Jimmy died Nov 18 1948.
Constance Halling Hopkins, died 1980.
Gary Ross Halling, 1954 - 1976 Son of Art and Winnie Halling, never married but showed musical talent like his father, Was a troubled child and took his own live with drugs.
Sharon Halling Jones 1939 - 1996 Daughter of Margaret Halling Jones
Ormond Arthur Jones 1933 - 1996 Chick was the son of Dorothy and Ormond Jones.
* For security reasons, a considerable amount of current information is withheld and is not displayed on the Internet.